Trolli wanted to launch Sour Gummi Creations Martian Mix, a line of buildable, mix-and-match gummi aliens. Every one of their gummis has a naive, kinda out-of-touch personality, and every one desperately wants to be eaten by Gen Z.


But with Gen Z both awash in Y2K nostalgia and tuning out what brands have to say on Facebook, Twitter, and Instagram, granting that wish meant going into the great beyond.
To a space where no brand dare go again.



That's right. We invaded Myspace, the embodiment of the early 2000's.
Not only that, our invasion singlehandedly revived the otherwise long-gone social network. Building an entire ecosystem of 216 profiles (one for each of the gummi combinations) each with their own names and personas that friended, status updated, and Top 8'ed each other gave Myspace the most new users they've seen in ages.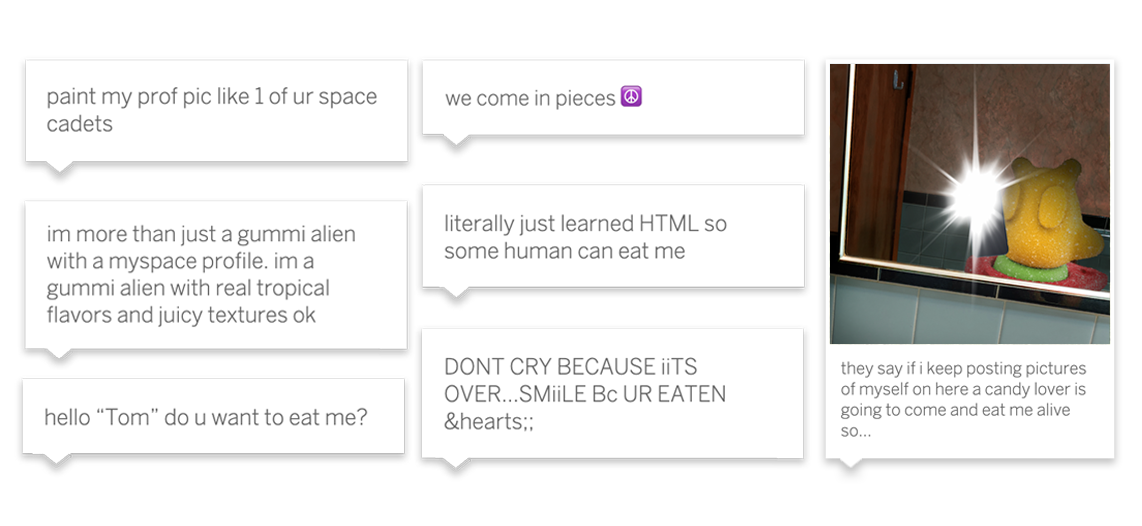 We even took the invasion IRL by Trojan Horse'ing the gummi aliens in an old-school CRT monitor (complete with Trolli-fied Myspace profile) sent to famous fans, media, and influencers.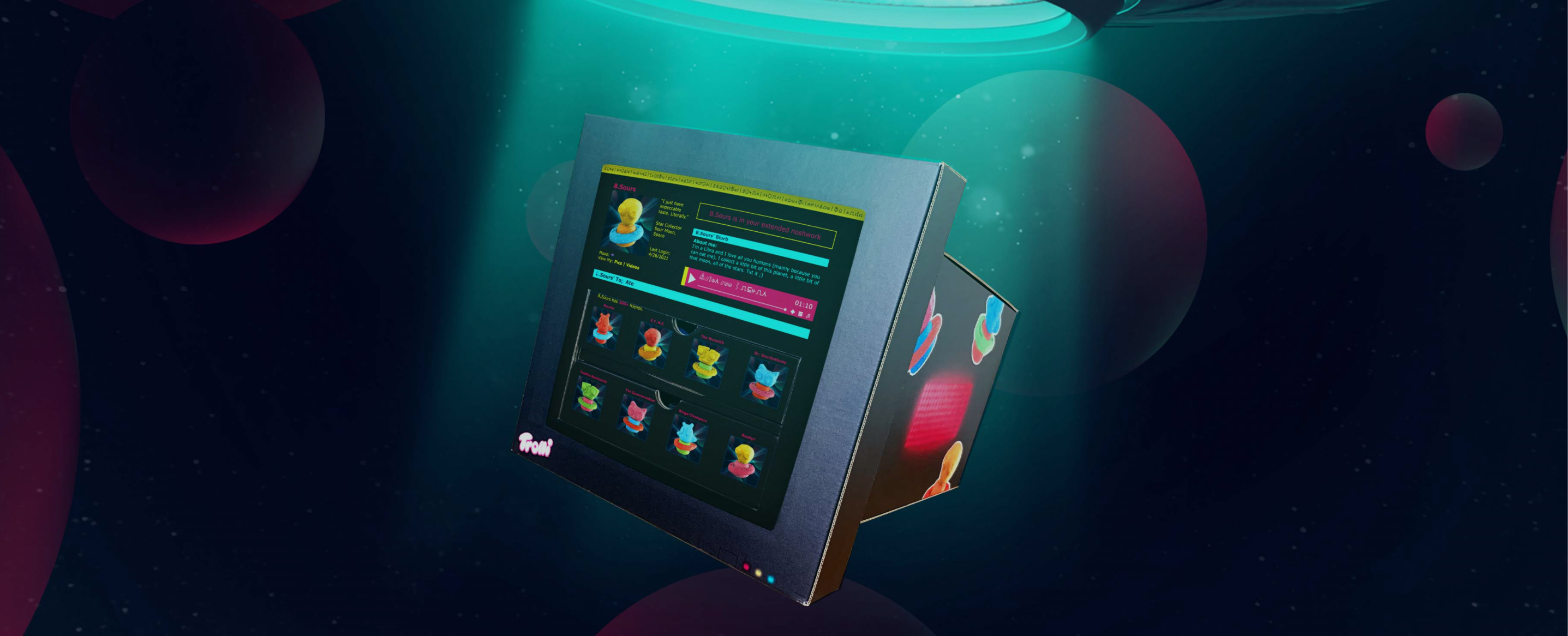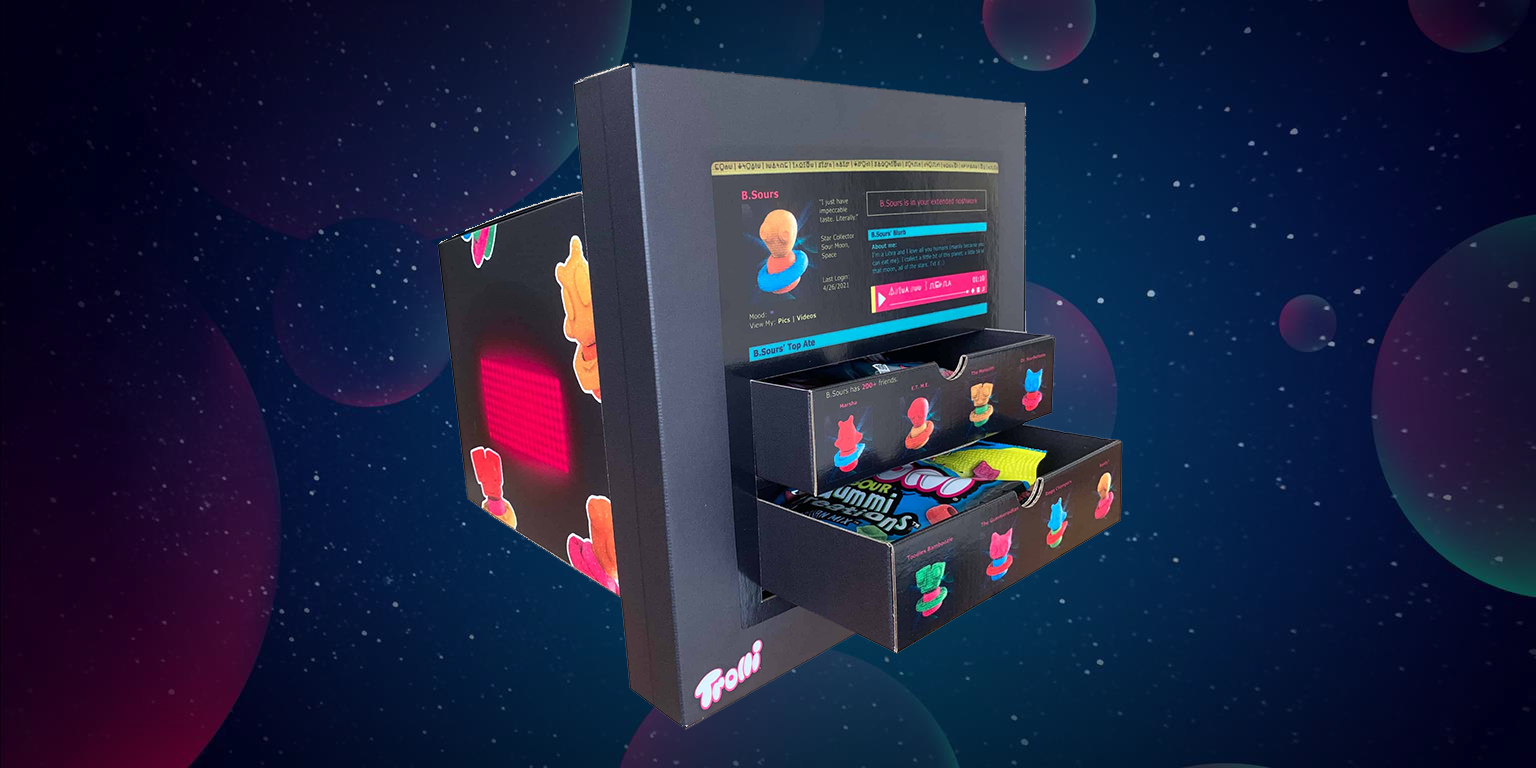 In turn, Trolli's Sour Gummi Creations Martian Mix became one of the most successful new product launches for the brand to date.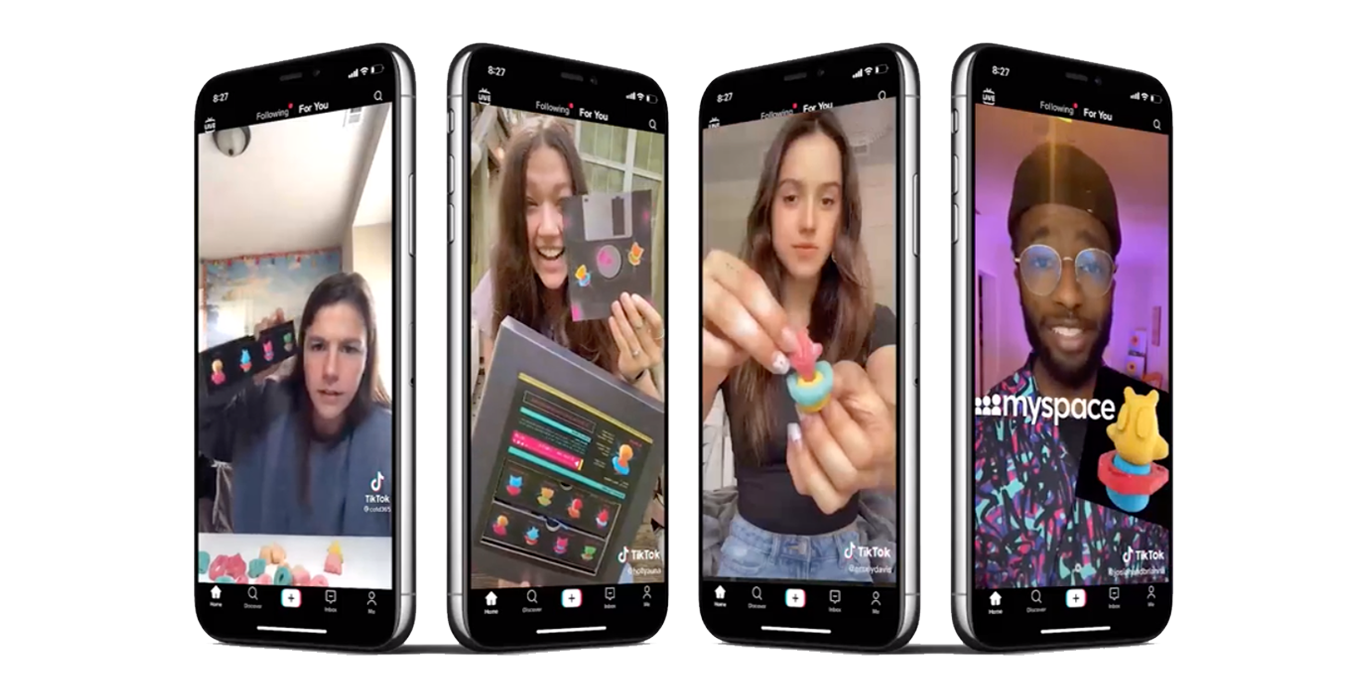 As seen in Hypebeast, Delish, Adweek, Thrillist

Design: Meredith Santo
Creative Technologist: Zach Tarvin