Each year McDonald's needs millions of new job applications worldwide to keep up with operations. So we developed a global solution that tapped into a massive segment of potential applicants: people with virtual assistants, A.K.A more than a quarter of adults.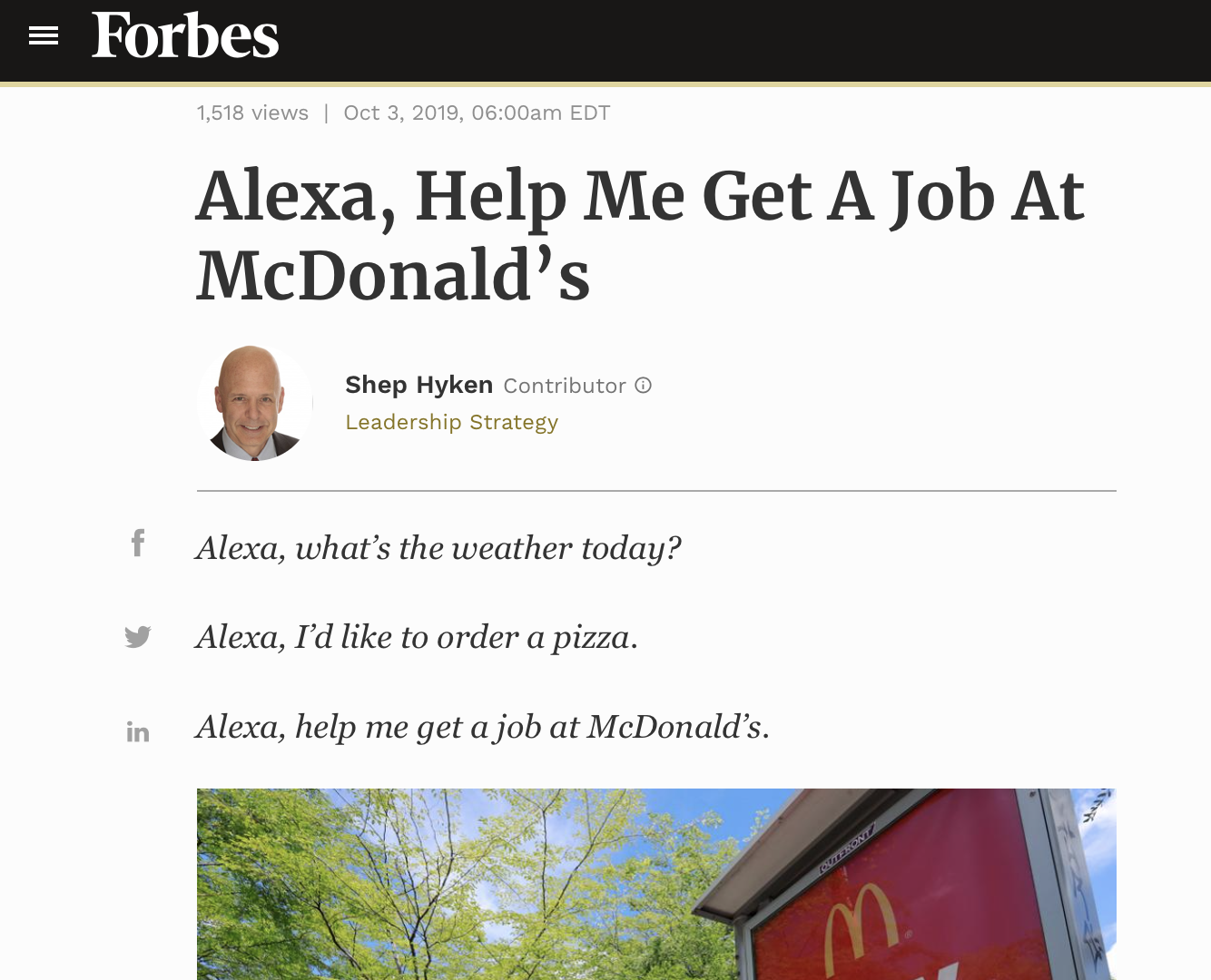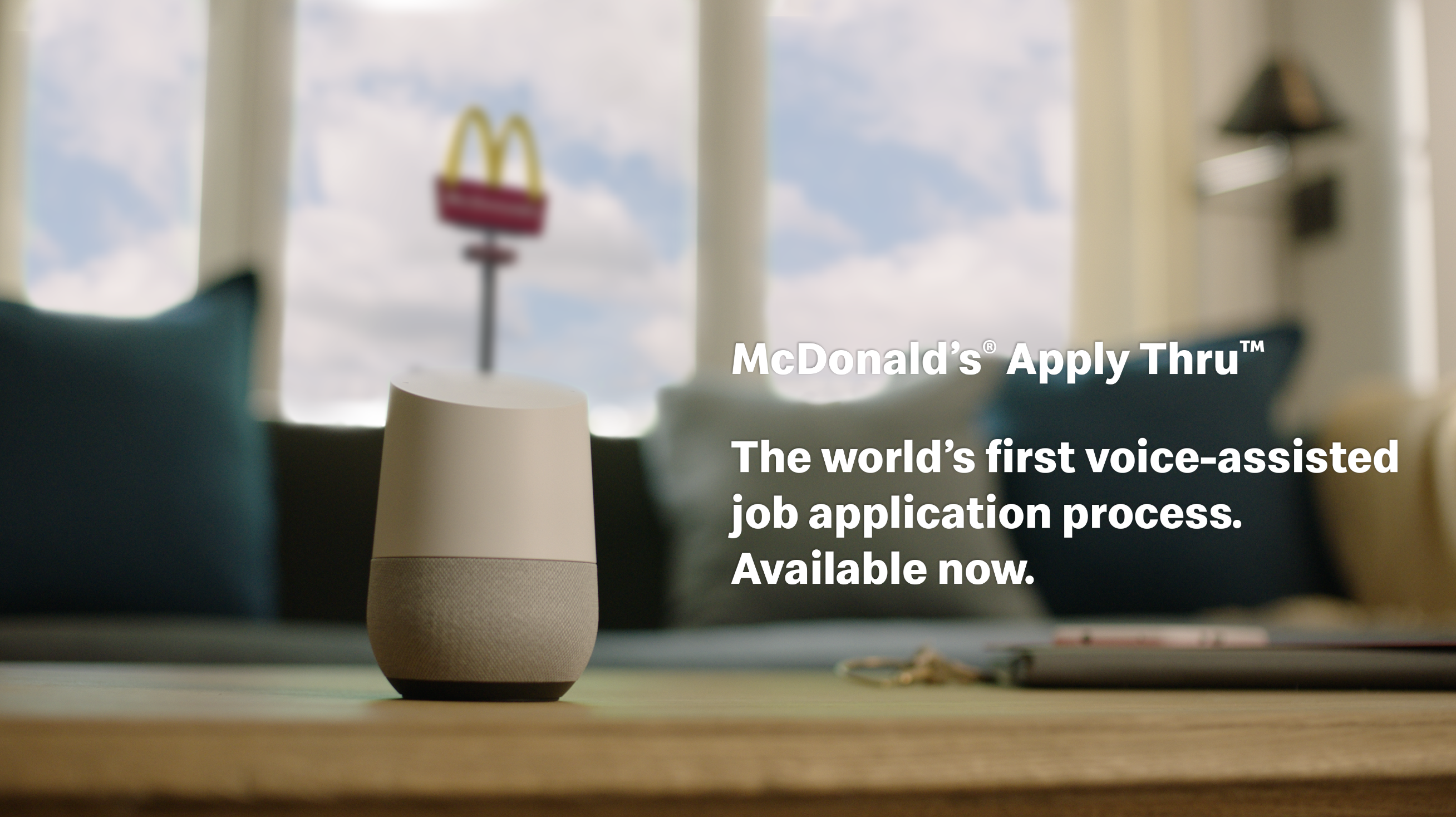 It's a world first not only for the quick-service industry, but job-seekers everywhere. Available on any device you can talk with Amazon's Alexa or the Google Assistant.

Through our efforts, Apply Thru quickly became the highest rated app McDonald's has put out to date.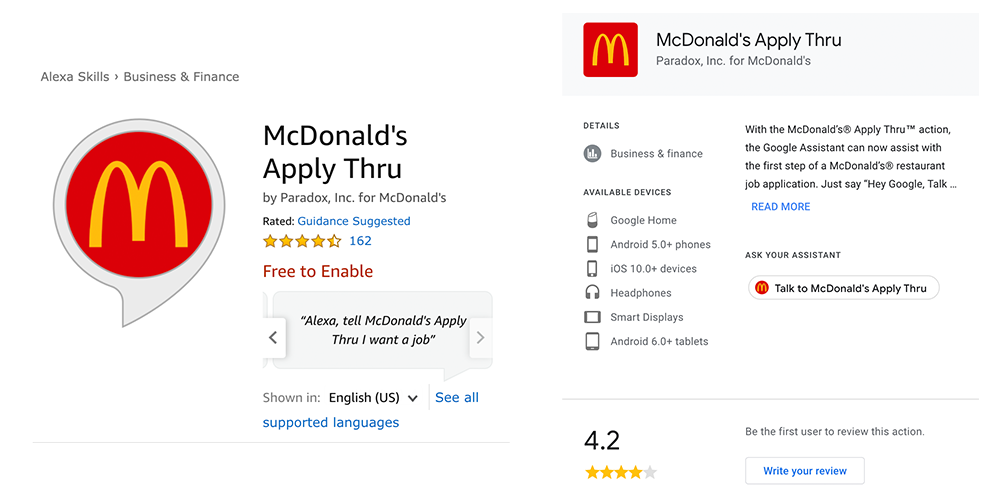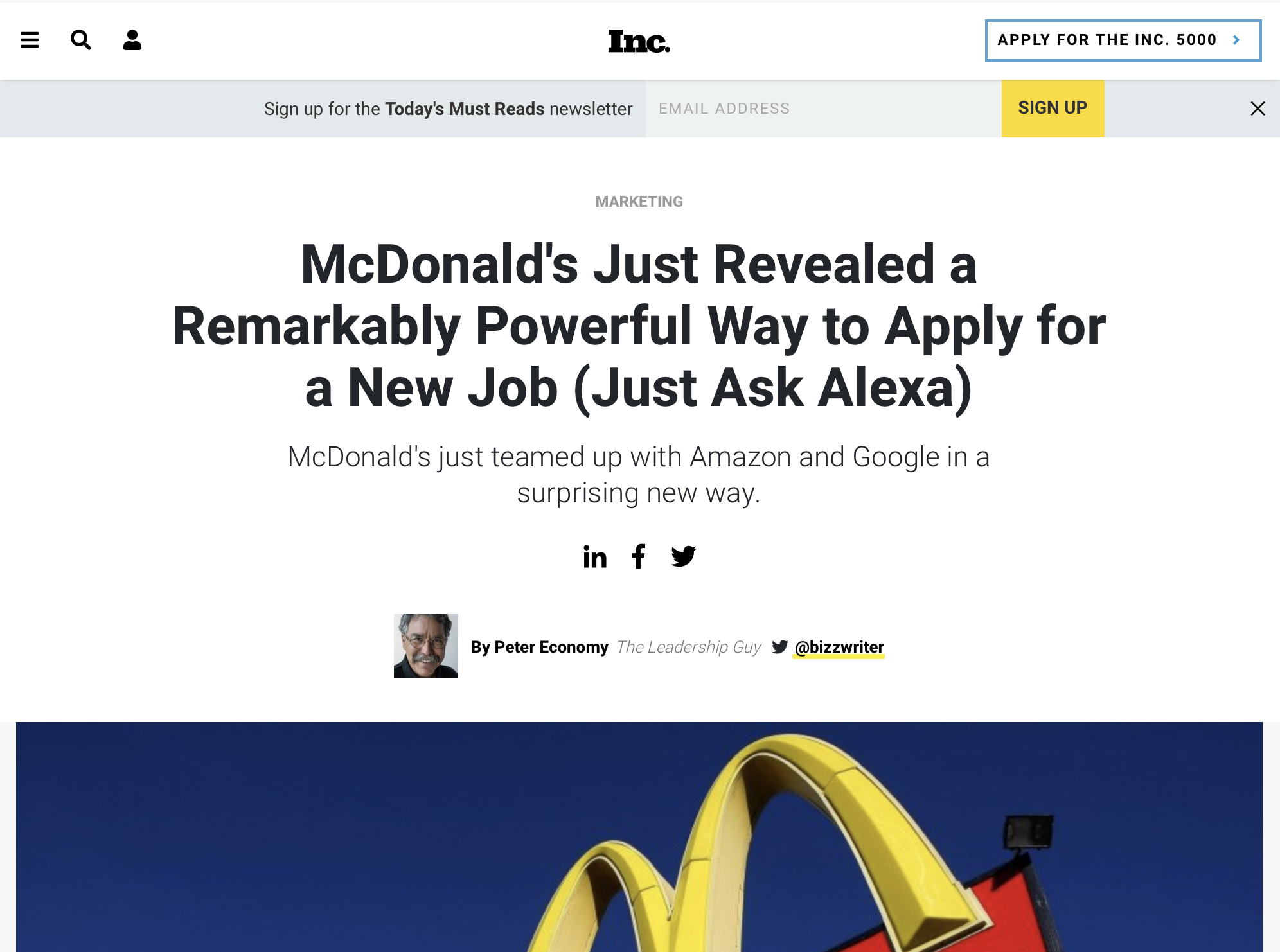 Gold SABRE
PRWeek Best in Tech Shortlist
PRWeek Global PR Breakthrough Shortlist
Editor's Pick, Creativity
As seen in Adweek, The Verge, Quartz, Fast Company
AD: Vincent Patton
Creative Technologist: Zach Tarvin
Additional Creatives: Drake Paul & Jeff Roy